Bike Path
City of Green Lake, Wisconsin
Prepared by the Bicycle Federation of Wisconsin, 2007
CITY OF GREEN LAKE AWARDED GRANT
The City of Green Lake applied for and was awarded a Department of Transportation grant to build the first section of the non-motorized multi use path.  The 10 ft. wide path will be located on the south side of State Highway 23.
It is important to note that this path is NOT a shoulder but a path safely separated from the highway (similar to the Sheboygan bike path, as pictured below).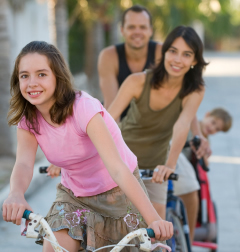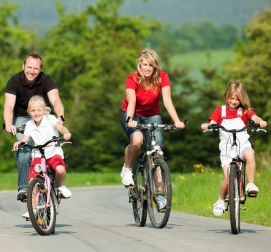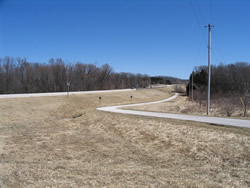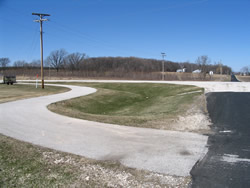 This project will be constructed in two phases
The first phase (section) of the path , located between South Lawson and Stonehouse Rd. on the south side of highway, will be constructed sometime during the summer of 2010
The second phase (section) will be constructed on the south side of the highway continuing from South Lawson Dr. to North St. as funds become available.  The trail will be paved when the entire project is completed.
DOT grants for projects like the new path are Transportation Enhancement grants.
The city applied for and was awarded a $550,000.00 grant.
This grant is 80% of the needed monies with the community being responsible for the remaining 20% ($110,000.00).
The Park and Recreation board of the City of Green Lake has budgeted $20,000 towards the project.
Donations are welcome.   Please send checks to:
City of Green Lake Bike Path Fund
534 Mill St.
Green Lake, WI  54941
501c3 tax advantage is available